Adamantem Environmental Opportunities Fund
Adamantem Capital Environmental Opportunities Fund ("EOF", "the Fund", "Fund") managed by Adamantem Capital (Adamantem) of Sydney is seeking commitments to a total of $350 million for investment into operating businesses across Australia and New Zealand that will enable or benefit from the transition to a net zero economy or other positive environmental trends. ​
Founded in 2016, Adamantem is a private equity manager with market-leading capabilities in responsible and impact investing. The business has established a large, seasoned professionals with specialist expertise, composing a stable and diverse team of 18 investment professionals, in addition to an Investment Committee with a combined 25+ years of Australian mid-market private equity experience, as well as a dedicated Portfolio Operations team and a fully-integrated Responsible Investment & Impact team.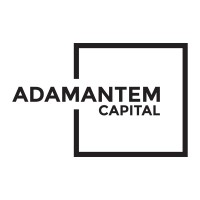 View VPEG5's Private Equity Portfolio