During February 2022, the Vantage Private Equity Growth 5 (VPEG5) investment committee approved a $1.0 million co-investment alongside Allegro Funds Pty Ltd into Gull New Zealand.
Established in 1998, Gull is the leading independent fuel distributor and retailer with a network of 112 primarily unmanned fuel stations and a 91ML fuel import Terminal in Mount Maunganui.
On 14th March 2022, Ampol Limited (ASX:ALD) released the market statement notifying shareholders of the agreement of sale of its Gull Business to Allegro Funds Pty Ltd. Key points of the transaction include;
Ampol has entered into a binding agreement with Allegro Funds Pty Ltd (Allegro) through a transaction vehicle entity for the sale of its Gull business in New Zealand (Gull)
The offer price represents an enterprise value of NZ$572 million which will result in the realisation of net cash proceeds of approximately NZ$509 million
The transaction is subject to conditions, comprising New Zealand Commerce Commission (NZCC) approving Allegro as the purchaser of Gull and the transaction documents, Overseas Investment Office (OIO) approval and Ampol successfully completing the acquisition of Z Energy Limited (Z Energy)
Ampol's acquisition of Z Energy is still subject to NZCC clearance, OIO approval and the Z Energy shareholder vote
Under the terms of the sale, Allegro will acquire 100% of Gull for net cash proceeds of approximately NZ$509 million as well as the assumption by Allegro of approximately $63 million of leases and debt like items. Under the sales arrangement, Ampol has committed to a five-year fuel supply agreement with Gull as requested by Allegro, subject to annual price reviews and termination rights.
Further details of VPEG5's co-investment alongside Allegro Funds Pty Ltd of Gull New Zealand will be provided in the March 2022 quarterly investor report, released during May 2022.
To read the full Ampol Limited (ASX:ALD) market statement, please click the link below
Ampol Limited (ASX:ALD) Market Announcement
Ampol Limited (ASX:ALD) Market Announcement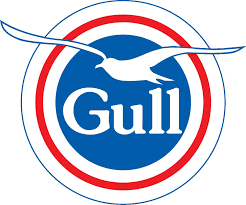 View Latest News
View Latest News