Riverside Australia Fund IV
In September 2022, Vantage Private Equity Growth 5 completed a $20 million investment commitment to Riverside Australia Fund IV.
Riverside Australia Fund III is managed by Riverside Partners (www.riversidecompany.com) of Melbourne. RAF IV is a (target) $450 million buyout fund focussed on control investments into profitable, private companies, operating in the lower to mid-market segment in Australia and New Zealand.
The Riverside Company is a global Private Equity firm that was founded in 1988, led by founder Béla Szigethy and CO-CEO Stewart Kohl who joined the firm in 1993. With over $7.6 billion in assets under management the firm specifically focusses on acquiring, building and exiting businesses in the lower end of the middle market, with investments made across North America, Europe and the Asia-Pacific region through dedicated funds with teams operating through local and regional offices.
Riverside Australia was formed in 2007 by Founding Partner Stuart Baxter, who joined the Riverside Company in 1997. Riverside Australia was formed with the focus on finding and investing in privately-held companies with consistent history of profitability, where RAF can acquire a control position, with the intention of developing a compelling growth strategy through organic and add-on strategies.
RAF IV is led by RAF Fund Manager, Simon Feiglin, who joined Riverside in 2007, with over 18 years of private equity investment experience in the United States. The Fund is comprised of a deep and locally oriented team, including Founding Partner Stuart Baxter and Transacting Partners Nicholas Speer and Steven Spiteri, who together share an average of over 20 years of investment experience in investing within the Australian lower to mid-market.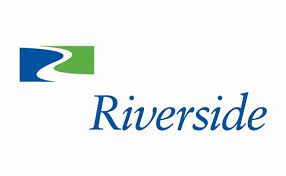 View VPEG5's Private Equity Portfolio